New airline companies are running very fast all over the world and it is becoming difficult to choose the best from them. But when it comes to airline ranking, you need to consider various factors. The things that matters are onboard facilities, flight attendant's services, entertainment systems and seat up-gradation options.
Most air travelers are divided into 4 subgroups:
The first group is looking for the best deals.
The second groupconcerns the flight duration and the number of stops.
The third group passengers look for a luxury experience onboard.
The fourth group is mainly associated with special accommodation like traveling with family, small children and with the school group, etc.
Competition becomes even tougher in Europe, where many aviation companies make big claims about their services and quality. If you are looking to travel to Europe, then here are the best options for direct flights from USA to Europe. 
Direct flights from the USA to Europe:
Delta Airlines:
The headquarter of Delta is in Atlanta, Georgia USA. It is one of the major airlines in the US that operates more than 5,000 flights every single day.

Delta was established in 1924 and originally it started as a crop dusting operator in Macon, Georgia. From its small beginning, Delta becomes one of the largest airlines in North America and in the United States. It also becomes one of the few airlines that operate flights in all six continents of the world.
The Delta app offers host features to their passengers that make your air travel easier from check-in to your destination. It also provides the budget on airfares and low-cost of baggage.
Facilities provided by Delta:
You may check-in for your Delta Airline with the following options:
Online check-in (Web check-in)
Mobile check-in
Curbside check-in at the airport
Self-service kiosk check-in at the airport
Ticket counter check-in at the airport
Passengers checking at the airport should be sure to visit the Delta page for minimum check-in times according to the airport.
Delta encourages all the passengers to reach the airport on time and be up-to-date with any information.
The food and beverage service for First class passengers is based on the flight time and distance.
It offers complimentary meal service to the economy class passenger.
Baggage Allowance:
Baggage                  
American Airlines: 
American Airlines was founded in 1931 as American Airways. It is also the largest American airline that is situated in Fort Worth, Texas, within the Dallas-Fort Worth metroplex.
American Airlines is also the member of the Oneworld Alliance, which brings together some of the best and biggest names in the airline business, such as AirBerlin, British Airways, Cathay Pacific, Iberia and LATAM Airlines.
The airline flies over 345 destinations in North America, and in other major countries.
Its fleet consists of 963 aircraft and offered its planes to filmmakers for free.
AA was the world's first airline to launch an electronic booking program, which it called 'Sabre'.
You can enjoy the range of perks like priority seating, upgrades, mileage bonuses and free checked bags also.
Facilities provided by American Airlines:
You can check-in online using your name and booking reference.
The economy class can see an overhead screen that shows a variety of current movie releases, as well as news, great documentaries, and comedy.
They also provide complimentary headsets and a choice of main course and beverages.
Baggage allowance:

Lufthansa:
The name of the company is derived from 'Luft' that means air and 'Hansa' means a powerful medieval trading group. The registered office and headquarters of Lufthansa are in Cologne, with its secondary base operations at Frankfurt Airport.
It was established in 1953 and is the largest airline in Europe.
Lufthansa flies to 220 destinations. From which 18 are counted under the domestic and it flies to 81 countries internationally.
The airline owns several subsidiaries and partnerships, including Austrian Airlines, Swiss International Airlines, and Euro-wings and German-Wings.
Facilities provided by Lufthansa:
You can check-in online, select your seat and print your online boarding pass or directly sent it to your mobile phone before 23 hours departure time.
Lufthansa provides onboard services and catering facilities to their passengers.
Offers drinks, snack, and meal on longer flights. You can enjoy a hot meal and select the newspapers and magazines according to your preference.
'FlyNet' service provides you the power of the internet while flying on Lufthansa flights.
Short, medium and long-haul flights can access the internet using two different methods: Internet access via WLAN or mobile telephony via GSM.
 Baggage Allowance: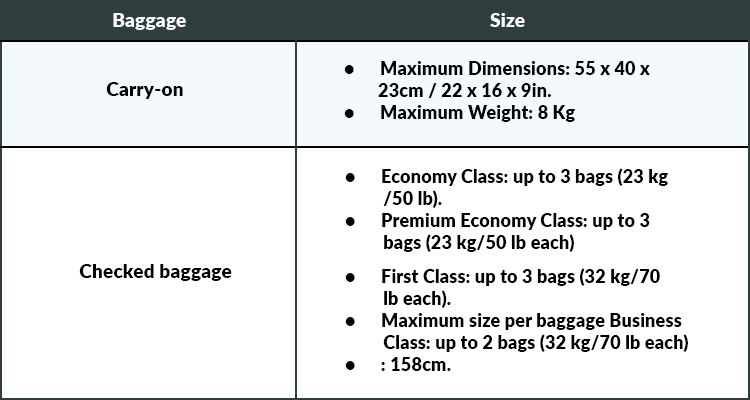 United Airlines:
United Airline was founded in 1926. It is one of the best-known airlines on the planet. United Airlines is situated in Chicago and is one of the world's oldest airlines.
It flies to over 300 destinations in 60 countries like North America, South America, Europe, Asia, and Oceania. One-third of its destinations part is counted under US domestic.
United Airline is also a member of the Star Alliance. Star Alliance is a collection of more than 25 airlines that provide airline service to their customers. The airlines fly with a fleet of over 700 aircraft.
Facilities provided by United Airlines:
 United Airlines offer a range of check-in options.
Online check-in is the quickest and easiest.
You can either print your boarding pass or have a link to the boarding card sent to your mobile.
You can also use the United app.
Voice check-in
Auto check-in
Curbside check-in at the airport
Self-service kiosk check-in at the airport
Ticket counter check-in at the airport
Economy class passengers can enjoy the complimentary meals while traveling to and from Inter-Pacific routes.
These special flights offer passengers to discover exciting destinations in the US and around the world for the best prices.
Baggage Allowance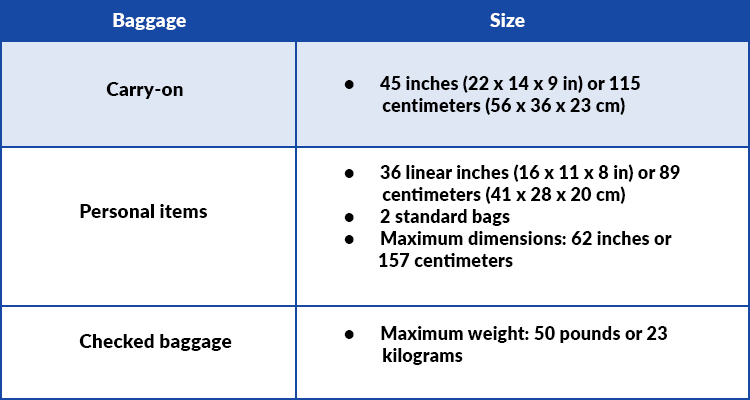 Air France:
Air France's headquarters is on the grounds of Paris-Charles de Gaulle Airport and are one of the world's largest airlines. The airline flies to more than 200 destinations.
It is a subsidiary of the Air France-KLM Group and a founder member of the Sky-Team global airline alliance. Air France provides its facilities to over 36 destinations in France and offers cargo services to 168 destinations in 93 countries.
Facilities provided by Air France Airlines:
Check-in times vary by destination and departure airport.
Online and mobile check-in is available from 30 hours before the scheduled flight time.
Automatic check-in, where you book your flight and the airline issues your boarding pass 30 hours before your flight schedule to depart.
France Airlines passengers enjoy a premier dining experience.
Premium economy and economy guests can enjoy a range of hot meals and exquisite French cuisine.
Both alcoholic and non-alcoholic drinks are available on the long-haul flight. A self-service buffet opens throughout the flight.
Air France provides an extensive library of exciting TV shows, award-winning films, music, games, etc. 
Baggage allowance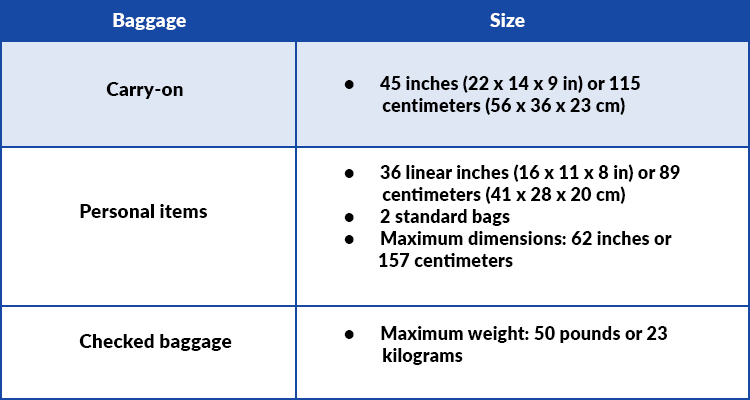 KLM:
The establishment of KLM Royal Dutch Airlines was on 7 October 1919. KLM is one of the oldest airlines that are still operating under its original name. KLM has been a part of the Air France KLM group since the merger in 2004.
Its first office was in The Hague and they were also the first European airline to offer a frequent flyer loyalty program.
KLM flies to destinations located throughout the world from South America to Northern Europe and to Southeast Asia.
Its headquarters are in Amstelveen and offer their services to around 130 worldwide destinations.
Facilities provided by KLM:
You can check-in online at KLM' website from up to 30 hours to 1 hour before departure.
Make sure you print off your boarding pass.
Before departure, drop off your check-in baggage at the "Baggage drop-off" signage point.
If you are unable to check-in online, you can do it yourself in the self-service check-in machines at the airport.
On board, you get interactive entertainment options in various languages including more than 80 films, TV programs, etc.
You can even send text messages and e-mails.
Whether you are in the economy or business class, you'll be given an in-flight meal ranging from breakfast to dinner.
You can also buy a range of tax-free items on your flight.
Flying Blue lets you earn Miles:
Award Miles
Level Miles
Baggage allowance: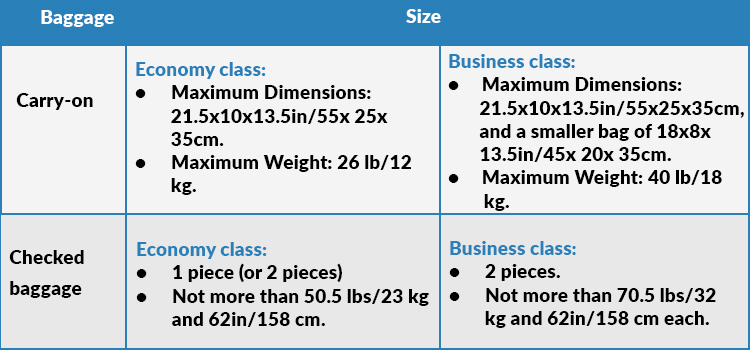 So, don't miss our guides on how to find best and direct flight to Europe. This means that we can make you save a good amount of money on your flight.