Amsterdam Airport is the main international airport for the entire country of the Netherlands. It is the 3rd busiest airport in Europe. Schiphol is the hub for KLM and also serves as a European hub for Delta Air Lines and Jet Airways and as a base for EasyJet, Small Planet Airlines, and Vueling.
Amsterdam Airport Code & Name:
It is officially known by the name of Amsterdam Airport Schiphol and has the great importance in Europe. It is designated by the code name of "AMS" that is set by IATA.
Airport Location
It is opened on 16 September 1916 and located 9 km southwest of Amsterdam. The Schiphol become the primary airport of the Netherlands in 1949.
The airport also has 5 main runways & landing, and one is for general aviation. Schiphol Amsterdam airport has a underground railway station, the train runs for 24 hours a day.
AMSTERDAM AIRPORT TERMINALS
This is a large airport and built as a single-terminal concept. The one large terminal split into 3 large departure halls and all facilities are located under a single roof.
It has large shopping areas and additional attraction for passengers.
It not only connects the 3 halls but also a house for a large shopping center and the railway station.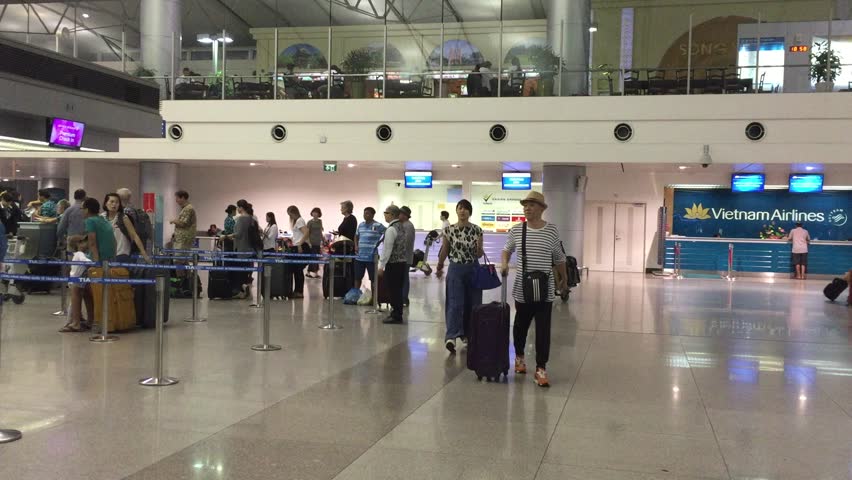 The terminal is divided into 3 departure hall and that is:
DEPARTURE HALL
PIERS
GATES
INFORMATION
Departure Hall 1 (Schengen Area)
2 piers, B & C

·        Pier B -14 Gates

·        Pier C – 21 Gates

·        Arrivals

·        Ground

·        Transportation.

Departure Hall 2

(Schengen Area & Non – Schengen)

2 piers D and E

·        Pier D- 53 Gates

·        Pier E- 14 Gates

·        Check-in

·        Departures.

Departure Hall 3

(Schengen Area & Non – Schengen)

4 piers F, G, H, & M.
·        Pier F – 8 Gates

·        Pier G -13 Gates

·        Piers H & M – 7 Gates

·        VIP Lounges from 1 to 4

·        Airlines Lounges
General aviation terminal: It is a new aviation terminal that was opened in 2011 on the east side of the airport. It is operated as the KLM Jet Center.
The new terminal building has a floor space of:
6,000 m2 for the actual terminal and lounges.
4,000 m2 of office space.
1,000 m2 for parking.
AMSTERDAM AIRPORT LOUNGES
You can enter into these following lounges at Amsterdam airport if you are an economy class traveler either by purchasing a lounge pass or through a membership program.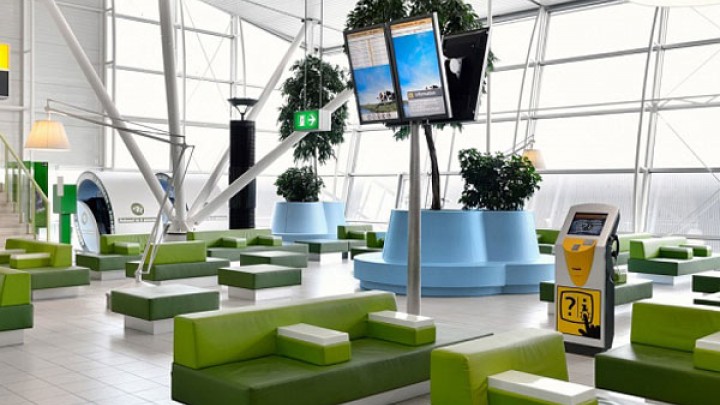 S. NO.
LOUNGE
LOCATION
TIMING
1.
Servisair Lounge 41

(For Non-Schengen flights)

Terminals 2 & 3, Airside, 3rd Floor
6:00 AM – 11:30 PM.

2.
Servisair Lounge 26

(For Schengen flights)

Departure Lounge 1, Airside
5:30 AM to 9:30 PM
3.
NS International Lounge
Arrivals 4, near HEMA shop

8:00 AM – 2:00 AM (Mon – Fri) & 10:00 AM – 6:00 PM (weekends)

4.
Privium club lounge
Between Departures 1 and 2
6:00 AM to 8:30 (Sun to Fri)
5.
Schiphol VIP Service Lounges
Departure Hall 3, check-in row 32
–
6.
Lounge 25 (Schengen)
Between Lounge 1 &2, upper level near the D gates
4:45 AM – 10 PM
7.
Intercontinental Lounge 52 (non-Schengen)
Lounge 3, upper floor, near the F gates
4:45 AM – 10 PM
8.
Lounge 40
2nd upper level, Lounge 2, near E gates
5:30 – 9:30 (Mon-Fri), 6:00 – 8:30 (Sat) & 6:00 – 9:30 (Sun).
Aspire Lounges:
There are 2 lounges and located at upstairs. The one is Lounge 26, for Schengen and Lounge 41 for non-Schengen.
AMSTERDAM AIRPORT HOTELS:
There is a number of hotels are available at the airport. These hotels facilitate the passenger with a wide range of varieties like Free Wi-Fi, shuttle service, food & beverages and sleeping pods.
Hotels At Airport:
| | | | |
| --- | --- | --- | --- |
| S. NO. | HOTELS | LOCATION | TIMING |
| 1. | Mercure Schiphol Terminal | Lounge 3, 1st floor. | 10:00 AM – 7:00 PM |
| 2. | YOTELAIR | Main terminal, airside, Lounge 2, near Pier D. | Open for 24 hours |
Hotels Nearby Airport:
In case, if sleeping in Airport does not appeal to you, then there also some hotels on a budget. These are placed within the distance of 5-10 minute from the airport with the number of facilities.
| | | |
| --- | --- | --- |
| S. NO. | HOTELS | LOCATION |
| 1. | Sheraton Hotel | 2 min away from the Arrivals Hall & can access from baggage claim. |
| 2. | Hilton Hotel | At the walking distance of 7 min from airport terminals. |
| 3. | citizenm hotel | At the walking distance of 4 min from the arrival hall. |
| 4. | Ibis Budget Amsterdam Airport | 7 minutes far from the airport. |
| 5. | Sheraton Amsterdam Airport Schiphol | 2 minutes from the Arrivals or Departures. |
You can easily reach at hotel with free airport shuttle service between 5 AM and 1 AM from Schiphol airport. Opposite of the hotel there is bus station to the Amsterdam's city center that almost takes 20 minutes.
AMSTERDAM AIRPORT TRANSPORTATION:
You can buy an Amsterdam travel ticket to and from Schiphol to any of Amsterdam's stations, plus unlimited travel metro and buses for 1, 2 or 3 days. The most convenient way to reach Amsterdam or other major destinations in the Netherlands from the airport is by the following transportation:
By Train:
The train station is located under the main airport hall.
The trains to Amsterdam Central usually run from platform 1 or 2.
For more regional destinations trains are more frequent and there are 1 or 2 trains are run per hour.
There are also 4 to 5 trains per hour between Schiphol and Amsterdam in peak times.
Regional trains run all night from 1 AM to 5 AM only once an hour.
There are the number of direct trains from the Schiphol airport to Amsterdam Central and takes 16-18 minutes.
By taxi and rental car:
You can take the taxi but it is depending on the time of day and traffic levels and it could take only 25 minutes.
There is a way to get 50% discount on your ride to Amsterdam or 20% discount to other destinations. The taxis stop at the departure halls.
Schiphol has the number of car rental companies if you plan to rent a car for the duration of your stay.
The opening hours start at 6 AM and closed at 11 PM daily. The passenger can also book the car rental desk in Schiphol Plaza.
By bus:
Amsterdam Airport Express Connexxion operates a service between the airport and Museumplein, Leidseplein and Rijksmuseum.
The bus is only worth taking if these stops are closer to your accommodation.
Buses depart from platform B9 daily from 05:01 to 00:21 in every 15 minutes.
In the night bus, #97 runs the same route every hour.
By shuttle service:
Connexxion Hotel Shuttle serves over 100 city center hotels, with 8-seater shared van departures about every 30 minutes between 6 AM and 9 PM. Buses depart from platform A7 and can be reserved for the trip back.
myDriver Amsterdam rides to and from the airport cost a fixed rate and has a meet and greet service at the arrivals hall.
UberBlack rides to and from the airport cost a fixed rate.
Book Taxi Amsterdam has a convenient rate from Schiphol Airport to city center.
Tinker offers transfers with an advance booking discount and calculates the price per seat. Transfers are available and include a pickup from a TinkerBelle.
Amsterdam Airport Taxi Services has fixed rate Schiphol Airport transfers to or from the city center for a Mercedes E class.
AIRPORT WI-FI CONNECTION
At the airport, free Wi-Fi is also available for 4-hour increments. Connect your device to the "Airport Free Wi-Fi" and enjoy the free service of internet.
Once your 4 hour is up, you can re-join the network to start another free session.
You can pay by credit card, debit card or vouchers if you want to download or stream movies or files.
The Internet Centre is also located in the airport lounges.
OTHER AIRPORT FACILITIES:
There is the number of facilities, shops, duty-free products is available before landside and after airside security. The numbers of shops are available at the airport and some of them are:
Eat and Drink:
There are plenty of cafes and restaurants at the airport before and after the passport control. Maximum of these options are opened for 24 hours.
Burger King located at the Schiphol Plaza.
McDonald's located in the Lounge 2 and Lounge 3, Schiphol World Avenue. It opens between 05:30 to 21:00 and 06:00 to 22:00 respectively daily.
Dutch & delicious is located at the Arrivals 2.
Pizza per Tutti is located at the Plaza.
Juggle Juice Bar placed at the Arrivals 2.
Duty-Free & Shopping:
For all passengers, tax-free shopping is available at all airside shops. Prices are generally lower here than the other stores. The magazines, books, and flowers, are also available at the shop, which is tax-free for passengers
Children's Play Areas: –
At the airport, there is also a play area for children. Kids Forest is a forest-like play area where your kids can play and run around before getting on the flight.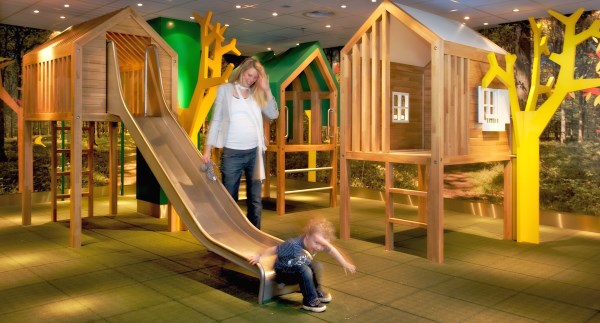 National Museum: –
The passenger can get around the Rijksmuseum Amsterdam Schiphol that contains a permanent exhibition of ten works of an old master from the Golden Age. It is located at the Airside, on Holland Boulevard, between the E and F Pier. It opens at 7:00 AM and closed at 8:00 PM.
Fitness & Showers: –
The day passes offers the Fitness & Spa facilities that allow you unlimited use of a gym, rainforest showers, spa and steam room. It is located at the landside between Schiphol Plaza and the World Trade Centre. It opens for 24 hours.
There are a few areas in the terminal with the shower facilities:
Mercure Hotel is placed at the Airside, Lounge 3, Upper Level, piers F, G and H, which is just opposite KLM Crown Lounge.
Yotel is located at the Airside, Lounge 2, Upper Level, piers D and E, which is opposite the M&M's store. There are two shower cabins.
Mobile Charger:
The passenger can charge their phone at the airport by using one of the many workstations located all airport lounge areas, as well as Piers C and D.
Terrace:
The Panorama Terrace offers a great view of the aircraft. It is located between Arrivals 1, 2 and 3. It opens at 9:00 AM and closed at 5:00 PM in winter and 7:00 AM to 8:00 PM in summer.
Rest Zones:
The airport has 5 rest zones with reclining chairs. It is located at the gate D and E; near the entrance to Gate D and near the entrance to Gates C.
Medical:
The airport has the medical services, which is available at the First Aid Post Travel Clinic. It is placed at the Departures Hall 2, one level above Check-In Desk 16 and Lounge 2. Opening time is 8:30 AM to 4:30 PM.
Currency exchange:
GWK Travelex offers foreign and foreign currency ATMs. It is located at the Departure Lounge 1 (6:00 AM – 8:30 PM), Arrivals Hall 3 (6:00 AM – 10:00 PM) and F and G-Pier (6:00 AM – 8:00 PM).
Airport Reviews:
S Simpkins
Travel first time at Schiphol. It's certainly big. It is long journey between gates, aided by lots of lifts and travellators, and gate information easy to find in advance. Plenty of shops and restaurants, and the eating places we used were of good standard. Passport control is very effective. All points manned and automatic machines functioned quickly.
Maria Green
An impressive, very modern, spacious, very well organized and beautifully designed airport The signs are clear, everything is very efficient, the restaurants and shopping. We were there very early in the morning. Everything was open and ready to serve the passengers. The flight out was delayed a little but it wasn't the airport's fault and we still arrived on time. Definitely the best airport we have been to!
Thomas Lemoigne 
Amsterdam Schipol is organized like a giant octopus with a core center and long corridors. Expect long walks if you are in transit. You might also face long taxiing before take-off or after landing also. The shape of the airport is still very well signed and hard to get lost. Food and shopping options are good and the place is very clean.